UP NEXT:
2021 Will Have A Season!!
We are committed to local theatre and, while we have had to put many plans on hold in the last year, we want to do everything we can to get back to the stage safely and as soon as possible. Thanks for your patience as we work things out, and thanks also for supporting us every step of the way!
SUMMER KIDS MUSICAL: Into The Woods, Jr.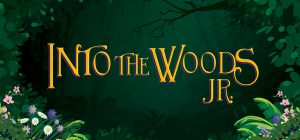 Summertime for the CSCP has always been dedicated to children's theatre and this year is no exception.  Directors Angela Wilbur and Erika Wood are working diligently to give this year's group of awesome young actors everything they need to put on a great show!
During rehearsals last year, several parents shared that they are so happy that their children have had the opportunity to perform. "The Directors have been so enthusiastic and are flexible with the rehearsal schedule given that we all are still juggling work, school and vacation time" one parent shared.
The parents and players are working to make sure that safety mandates are being followed during rehearsals.
"Into The Woods, Jr." will be performed at the Amphitheater in the Heart of Cedar Springs Park.
Performances will be August 6, 7, 13 & 14 at 7:00 p.m. and August 8 & 15 at 2:00 p.m. 
The park will allow for blankets and require social distancing guidelines be adhered to. This performance is a tribute to our youth who have come as far away as Wyoming and Grand Rapids, Michigan to have their children take part in this production. The CSCP asks that the audience practice any state issued policies and enjoy the energy this group of young people want to share with you.
September 17-19, 2021
Harvey by Mary Chase
Harvey will finally be on stage! After 17 long months of preparing and waiting the crew finally has the go-ahead to go on!
Here's the synopsis: Elwood P. Dowd insist on including his friend Harvey in all his sister Veta's social gatherings. Trouble is Harvey is an imaginary 6 and 1/2 feet tall rabbit. To avoid future embarrassment Veta decides to have Elwood committed to a sanitarium.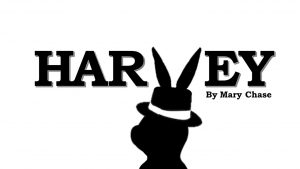 The show will play onstage at the Kent Theater in Cedar Springs September 17-19, 2021.
Friday, Sep. 17 at 7:30pm
Saturday, Sep. 18 at 7:30pm
Sunday, Sep. 19 at 3pm
Tickets are $10 in advance and can be purchased at the Cedar Springs Public Library.
Tickets at the door will be $12 for adults and $6 for kids (under 18).
In compliance with CDC guidelines, Masks will be required for all patrons not vaccinated and strongly encouraged for those who are vaccinated. Please refrain from joining us if you are sick, are showing symptoms of Covid-19, or have been exposed to someone with Covid-19 symptoms in the past seven days.